Would you like to enjoy a spa-like shower experience?Withour latestlaser technology. we found a way to increase water pressure while also saving water.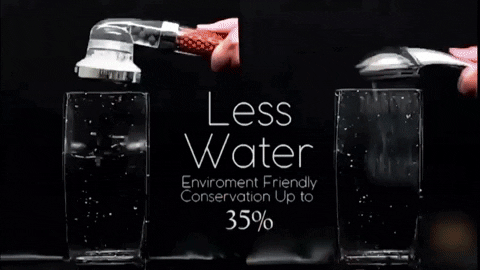 Meet ourIonic Filtration shower head!
Healthier Showering:This shower head has infrared mineral balls. which can purify shower water and make hair shiny and smooth. The negative ionic technology can remove chlorine. toxic chemical and bad odor from the water. It also optimizes water pH balance for a healthy non-irritated skin.
Stronger Cleaning:The pressure is largely strengthened. so it clean your body more effectively. suitable for both adults and children.
Water Saving:This shower head has very tiny holes restricting the water going through to the shower head. which helps conserve 30% water while showering.
Easy Installation:It can be connected to any standard shower hose easily.
Three Modes:Rainfall. Jetting. Massage
Feature: Easy to install. Removable
Function: Purify water and your skin is protected from chemicals
International Standards: 2cm diameter connector is compatible with 99% of standard shower hoses